Cosa c'è da vedere in un viaggio negli USA?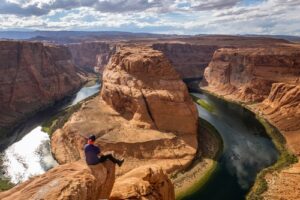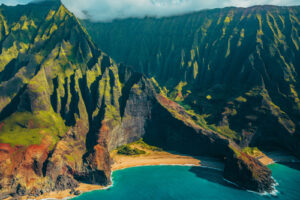 Gli Stati Uniti d'America, una vasta nazione che si estende per oltre tre milioni di miglia quadrate, offre una miscela diversificata di culture, paesaggi ed esperienze. Per un viaggiatore proveniente dall'Italia, un paese ricco di storia e arte, gli Stati Uniti presentano un'affascinante giustapposizione tra antico e moderno, naturale e urbano. Intraprendere un viaggio del genere può essere travolgente dato l'enorme numero di attrazioni. Per aiutare in questa impresa, ecco un elenco curato di luoghi ed esperienze imperdibili per un italiano in visita negli Stati Uniti.
New York, New York: la giungla di cemento
Statua della Libertà: regalato dalla Francia, questo iconico simbolo della libertà è assolutamente da visitare. Prendi un traghetto per Liberty Island e ammira lo skyline della città.
Central Park: un'oasi tra i grattacieli, il parco è perfetto per piacevoli passeggiate o picnic.
Broadway: vivi la magia del teatro americano con uno spettacolo di Broadway. Dai classici ai capolavori contemporanei, c'è qualcosa per tutti.
Il Metropolitan Museum of Art: per gli appassionati d'arte, il Met offre una vasta collezione che abbraccia varie culture e periodi.
Grand Canyon, Arizona: la meraviglia della natura
Una testimonianza del potere della natura, la vastità e la bellezza del Grand Canyon sono mozzafiato. Prendi in considerazione un tour in elicottero o percorri alcuni sentieri per apprezzarne la grandiosità.
San Francisco, California: la città del Golden Gate
Golden Gate Bridge: questo iconico ponte rosso sullo sfondo della baia è uno spettacolo da vedere.
Isola di Alcatraz: tuffati nella storia con un tour della famigerata prigione.
Little Italy: per un tocco di casa, visita Little Italy per i suoi affascinanti caffè e ristoranti italiani.
New Orleans, Louisiana: crogiolo di culture
Quartiere Francese: con la sua architettura coloniale e l'atmosfera vibrante, ricorda le strade europee.
Jazz Bar: Essendo il luogo di nascita del jazz, vivere un'esibizione dal vivo è essenziale.
Chicago, Illinois: La Città del Vento
Tour architettonico in barca: lo skyline di Chicago, punteggiato da meraviglie architettoniche, si apprezza al meglio con un giro in barca sul fiume Chicago.
Deep-Dish Pizza: sebbene diversa dalla tradizionale pizza italiana, è deliziosa da provare.
Miami, Florida: sole, sabbia e salsa
South Beach: rilassati sulle spiagge sabbiose o esplora gli edifici art déco lungo le strade.
Little Havana: scopri la cultura cubana, dalla salsa frizzante ai sigari aromatici.
Las Vegas, Nevada: la capitale dell'intrattenimento
The Strip: casinò, spettacoli e intrattenimento senza fine: Las Vegas abbaglia e invita con il suo fascino sfarzoso.
Grandi spettacoli: dal Cirque du Soleil ai famosi musicisti residenti, Las Vegas offre intrattenimento di livello mondiale.
Washington, DC: tuffati nella storia americana
National Mall: sede di numerosi monumenti e memoriali, tra cui il Lincoln Memorial e il Washington Monument.
Musei Smithsonian: questi musei a ingresso gratuito coprono tutto, dalla storia naturale all'esplorazione dello spazio.
Los Angeles, California: Sogni di Hollywood
Hollywood Walk of Fame: trova le star di celebrità iconiche e fai un tour degli studi per assistere alla magia del cinema.
Venice Beach: goditi le vibrazioni eclettiche, gli artisti di strada e il fascino dell'oceano.
I parchi nazionali: la migliore idea d'America
Gli Stati Uniti vantano 63 parchi nazionali, ognuno dei quali offre uno spettacolo unico. A seconda del percorso, valuta la possibilità di visitare:
Yosemite (California): noto per le sue cascate e le antiche sequoie.
Yellowstone (Wyoming): scopri geyser, sorgenti termali e una fauna selvatica diversificata.
Everglades (Florida): riserva di zone umide, dimora di alligatori e uccelli tropicali.
Conclusione:
Un viaggio dall'Italia agli Stati Uniti promette una serie di esperienze, dagli echi della storia al battito cardiaco della modernità, dai paesaggi naturali incontaminati alle espansioni urbane. Sebbene questa guida graffi la superficie, fornisce ai viaggiatori italiani un punto di partenza per scoprire l'arazzo di culture, panorami e suoni che gli Stati Uniti offrono con orgoglio. Happy Traveling!
Visita gli Stati Uniti con ESTA dall'Italia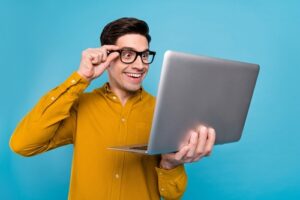 Il Visa Waiver Program consente ai cittadini dei paesi partecipanti di recarsi negli Stati Uniti per turismo o affari per un massimo di 90 giorni senza visto.
Se sei cittadino di un paese che partecipa al Visa Waiver Program (VWP), devi soddisfare i requisiti di idoneità per viaggiare negli Stati Uniti nell'ambito del programma. Avrai anche bisogno dell'autorizzazione tramite il Sistema Elettronico per l'Autorizzazione al Viaggio (ESTA) prima di iniziare il viaggio. Scopri il processo di richiesta VWP ed ESTA e altra documentazione necessaria per entrare negli Stati Uniti
L'Italia è membro del Visa Waiver Program, il che significa che i cittadini italiani viaggiare negli Stati Uniti richiedendo online un'ESTA se il loro viaggio non dura più di 90 giorni possono.