Richiedere un'autorizzazione di viaggio ESTA Italia
Ci sono 2 modi per un cittadino italiano di entrare negli Stati Uniti per turismo o per affari con ESTA Italia:
Applicazione di viaggio ESTA in tre semplici passi:
Applicazione online Visto ESTA Italia : Cos'è ?
ESTA Italia (Sistema elettronico per autorizzazioni di viaggi) è un sistema di applicazione per tutti i viaggiatori dai paesi del Programma viaggio senza visto (VWP) al fine di entrare negli Stati Uniti senza un visto. Questo funge da esenzione dal visto per i viaggiatori qualificati che altrimenti avrebbero bisogno di stare in lunghe code al controllo di frontiera. L'ESTA funge soprattutto da protezione contro l'immigrazione clandestina e varie attività criminali. Le autorizzazioni ESTA approvate sono valide per un periodo di due anni a meno che il passaporto non scada prima. Quando si viaggia negli Stati Uniti con un'autorizzazione di viaggio ESTA Italia, è consentito soggiornare per un massimo di 90 giorni alla volta. Il superamento di questo tempo di soggiorno consentito comporterebbe una violazione dei requisiti di visto che portano all'espatrio dagli Stati Uniti. Che cos'è il ESTA costo? Scoprirai tutto qui.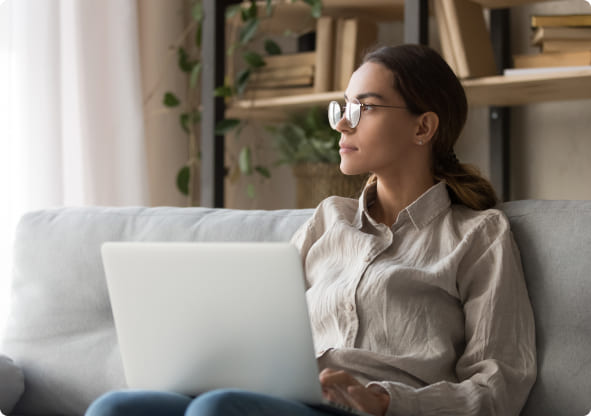 Per quanto tempo è valida una domanda ESTA Italia approvata?
I cittadini dei paesi eleggibili riceveranno generalmente una domanda ESTA approvata, valida per due anni. In base allo scopo del viaggio e alla durata, i viaggiatori possono beneficiare di un visto USA o di un'esenzione dal visto tramite ESTA Italia. I visitatori a breve termine negli Stati Uniti (quelli che soggiornano per meno di 90 giorni) possono semplicemente richiedere l'autorizzazione senza passare attraverso il tedioso processo di domanda di visto. Ricordate, tuttavia, che l'ESTA concede solo il permesso di viaggiare senza visto. Ottenere un'approvazione ESTA Italia non garantisce automaticamente l'ingresso negli Stati Uniti. Il funzionario di immigrazione del vostro porto di entrata decidera' se farvi entrare o meno a seconda di altri specifici criteri.

I requisiti per richiedere ESTA Italiano online
I requisiti per l'ESTA Italia sono minori rispetto al processo di richiesta del visto. Hai solo bisogno del modulo di domanda online che deve essere compilato, un passaporto biometrico e quindi leggibile dal computer e una carta di credito per l'elaborazione e il pagamento della presentazione della domanda. A differenza dei requisiti per il visto USA, i viaggiatori provenienti dai paesi eleggibili per la validità ESTA non hanno bisogno di presentare le loro prenotazioni di hotel e voli, fornire la prova di fondi sufficienti, o partecipare a un colloquio presso l'ambasciata degli Stati Uniti. Altri dettagli dell'itinerario di viaggio possono essere finalizzati previa approvazione dell'autorizzazione o in qualsiasi punto prima della partenza.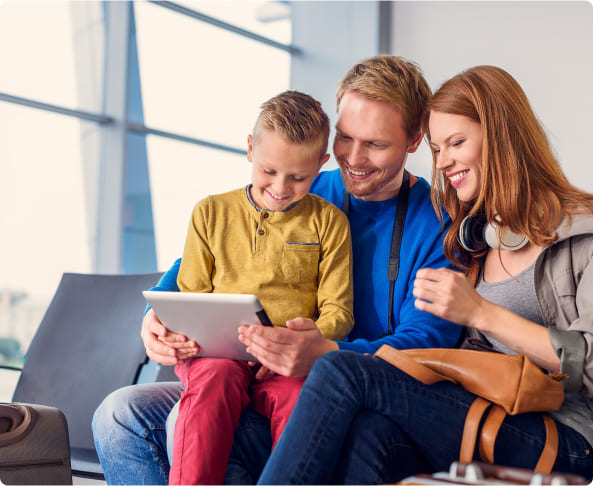 Test di eleggibilità per ESTA Italia
Solo i cittadini dei paesi dell'USA Visa Waiver Program (VWP) sono autorizzati a richiedere ESTA. E' importante sapere se si è qualificati per ESTA  prima ancora di presentare la domanda online. Inoltre, se il tuo scopo di viaggio differisce da quelli elencati nei criteri di ammissibilità ESTA Stati Uniti, dovrai invece richiedere il visto. ESTA consente di viaggiare per un massimo di 90 giorni principalmente per il tempo libero, affari e scopi di transito. Il sistema di applicazione ESTA è interamente online. Non ci sono moduli che devono essere stampati e non c'è bisogno di andare in un'Ambasciata o Consolato di persona. L'approvazione ESTA Italia sarà collegata elettronicamente al tuo passaporto in modo che i funzionari dell'immigrazione possano vedere lo stato della tua domanda semplicemente controllando il tuo passaporto all'interno del database. Scopri se sei qualificato per utilizzare il sistema elettronico per l'autorizzazione di viaggio.
How does the US ESTA system check your information?
It is crucial to provide correct and up-to-date information when filling out the ESTA application online. ESTA is connected to multiple security databases that can double-check the information provided within a few minutes. These databases include all your personal details, past travel history, any criminal records associated with the applicant, previous breaches in travel regulations, etc. ... If the system detects any piece of information that mismatches whatever the databases provide your application will be rejected. Hence, you need to make sure that you are not misspelling your personal details, address, contact information, etc. Also, double-check that your name and surname are spelled exactly the same as provided on your passport. Additionally, travelers need to be aware of their passport expiry dates. Your passport should have a validity of up to 6 months after entering the United States otherwise it could again result in ESTA rejection.
Read More
When do you need to apply for US ESTA for traveling from New Zealand?
You need to apply for ESTA a few weeks prior to traveling to the United States. Despite the fact that the ESTA electronic system provides feedback on applications much faster than regular visa processing takes, it is recommended to apply much earlier for several reasons. ... First of all, you may have made a mistake when filling out your ESTA application, which could result in either rejection or the need to update the application. It would take some time to reapply for the visa waiver. Hence, you need to have time enough for dealing with any obstacles that may appear. Secondly, in case your application is not sufficient to grant you travel authorization to the United States, you could be asked for additional supporting documents or even an interview. This may also take much more time than a standard ESTA approval scenario. Finally, in certain cases, ESTA applications are processed manually. It happens when there is a hit to ESTA electronic system and immigration officers or travel officials have to interfere. Manual processing may take anywhere from 1 to 7 days.
Read More
Who needs ESTA travel authorization?
The citizens of the Visa Exempt Countries to the United States who intend to travel short-term need to apply for ESTA. This includes children and minors, as well. The application for the minors should be completed by a parent or the legal guardian and may require additional information regarding the travel. ... Travelers with dual citizenship need to make sure that they are applying with the eligible passport which is issued by any of the visa-exempt countries. If an applicant completes the ESTA form with a passport issued by a non-qualifying country the application will be rejected. In case a traveler intends to travel short-term to the United States, however, is not a citizen of the ESTA eligible country they need to apply for a US travel visa. USA visa is not the same as ESTA and these two have very different application procedures. In contrast to ESTA, visa applications require a lot of documents including travel itinerary, flight and hotel reservations, proof of sufficient funds, criminal records, medical and travel insurance, etc. Furthermore, applicants have to go through a not-so-easy interview with immigration officials at the United States embassy.
Read More
ESTA Application USA - Apply Online for your ESTA Travel Authorization
New Zealand is one of the few countries in the Asia-Pacific region that is part of the Visa Waiver Program (VWP) of the United States of America (USA). The Visa Waiver Program grants eligibility to nationals and passport-holders of these select countries to travel to the US without a travel visa. Instead of a tourist visa, New Zealand citizens simply need to obtain a travel authorization online through the Electronic System for Travel Authorization (ESTA).
Per saperne di più su ESTA e su argomenti correlati:
ESTA Italia VISA Stati Uniti:
ESTA Italia Verifica e aggiorna:
Costo e tassa ESTA Italia:
Non riesci a trovare le risposte che stai cercando?
Contatta il nostro team di assistenza clienti.
I piani di viaggio specifici non sono obbligatori al momento della domanda ESTA.
Dovrai fornire il nome, l'indirizzo, la data di nascita, le informazioni sul passaporto di ogni viaggiatore e rispondere ad alcune informazioni aggiuntive.
È un programma ufficiale del governo degli Stati Uniti che consente ai cittadini di determinati paesi di recarsi negli Stati Uniti per turismo, affari o transito per un massimo di 90 giorni senza dover ottenere un visto.